X-DC Viewer
Article Index
X-DC Viewer
The X-DC Viewer is a simple program for viewing the X-Plane datarefs and commands. It supports all txt formats based on the datarefs and commands principles, so you can create and use your own lists.
Download Links
Attention! The program requires the Microsoft Redistributable 2013 to be installed.
Attention! We don't support x86 platform. Also you need to uninstall a previous version before install a new version.
Download 0.9.0 beta
Setup For Win7 x64 / Win8 x64
Portable(zip) For Win7 x64 / Win8 x64

Information Links
License
About datarefs

Features
Supporting the platforms: Win7 x64, Win8 x64. (tested win7 x64) 
Each file will be opened in its own tab.
Tree/List view.
Auto - Save/load open files.
Fast copying the selected item to the clipboard.
Searching text in the file.


 Screenshots/Video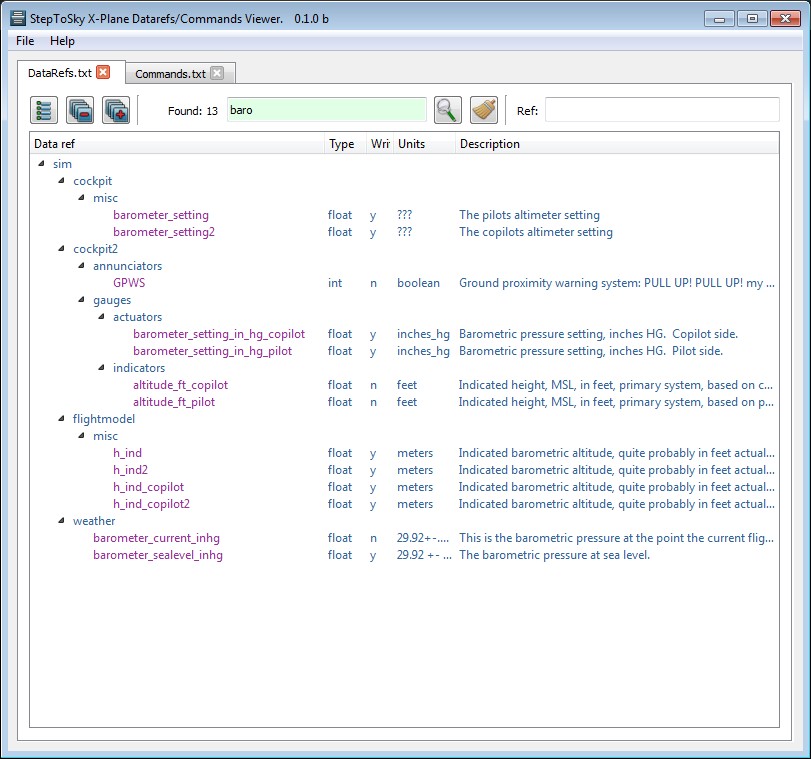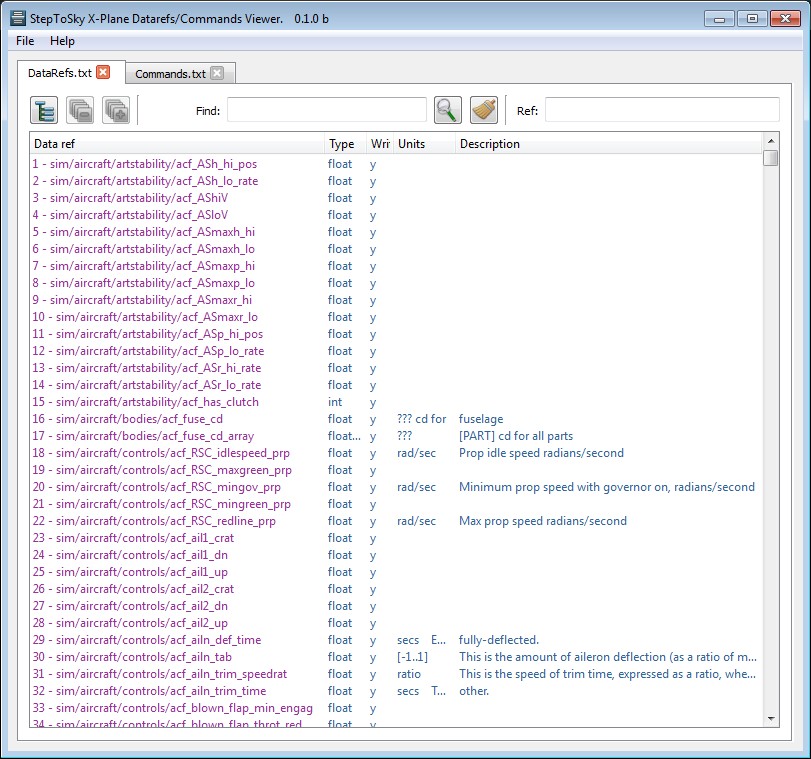 Donate
This software is distributed for free, but if you wish to express your appreciation for the time and resources we've put into developing and supporting it, we would graciously accept and appreciate your donation. Your contribution will go toward the continued improvement of the software and costs of distributing it.
---